Post Liposuction Recovery Compression Garments for the Modern Woman on the Move
Let's face it. Liposuction surgery is an invasive procedure that can cause swelling, irritation, and discomfort as you heal. Wearing a compression garment, doing regular exercises and massages, practicing deep breathing, and taking pain medication are effective ways your doctor or therapist may recommend after the surgery.
Post surgical shapewear, workouts, and medication manage the potential complications and facilitate a fast and comfortable recovery. And our Women's Liposuction Collection presents you with high-quality compression undergarments you can wear at different stages of your healing process.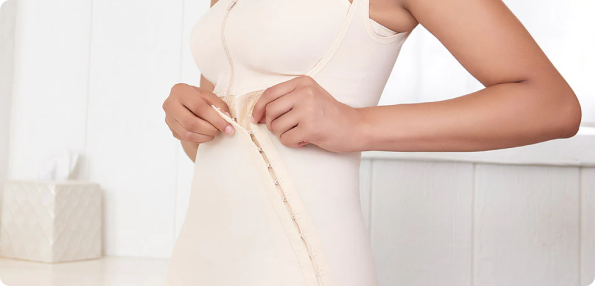 The Women's Liposuction Collection includes high-compression slimming body suits, high waist shapewear shorts, one-piece thong body shapers, fajas, fajas colombianas, bikini style shapers, strapless butt lifters, and a flat ab board. They aid the initial and full healing process for different liposuctions, including liposuction for thighs, buttocks, hips, tummy, flanks, inner knee, lower leg areas, upper arms, neck, and chin.
Our special usa shapewear varies in type and style depending on how much compression you need, the severity of the swelling in the target areas, your preference for comfortable wear, and the therapist's recommendations.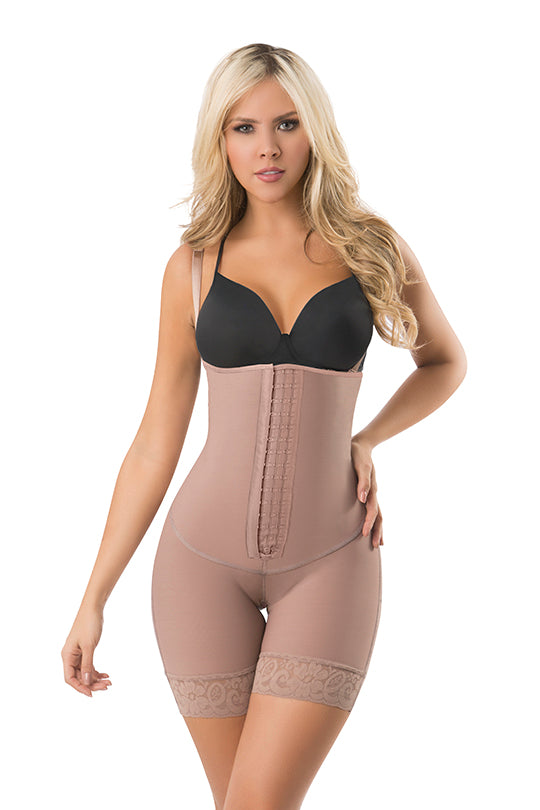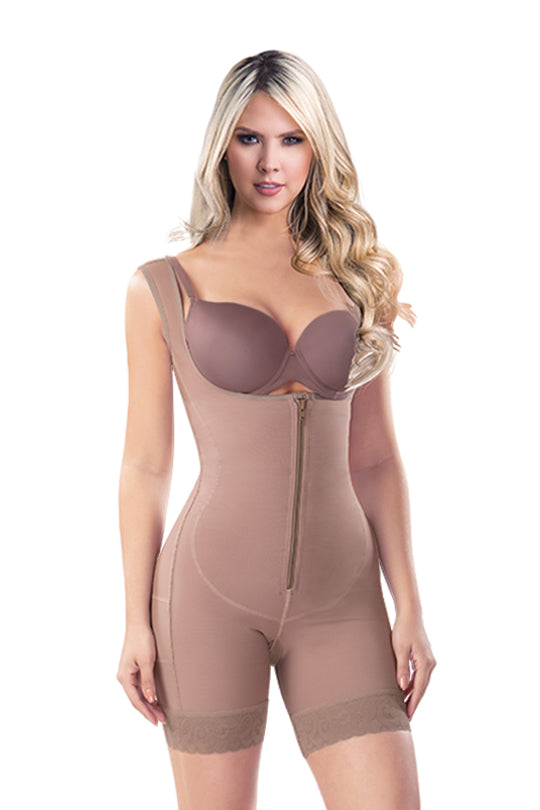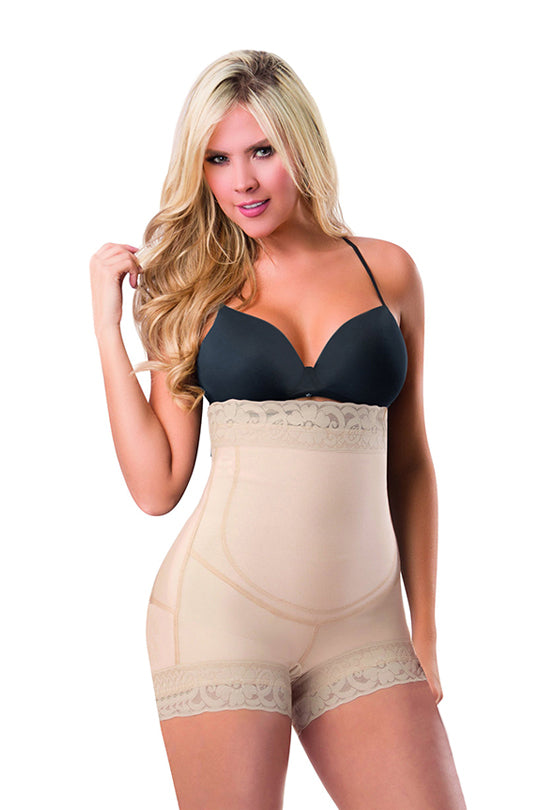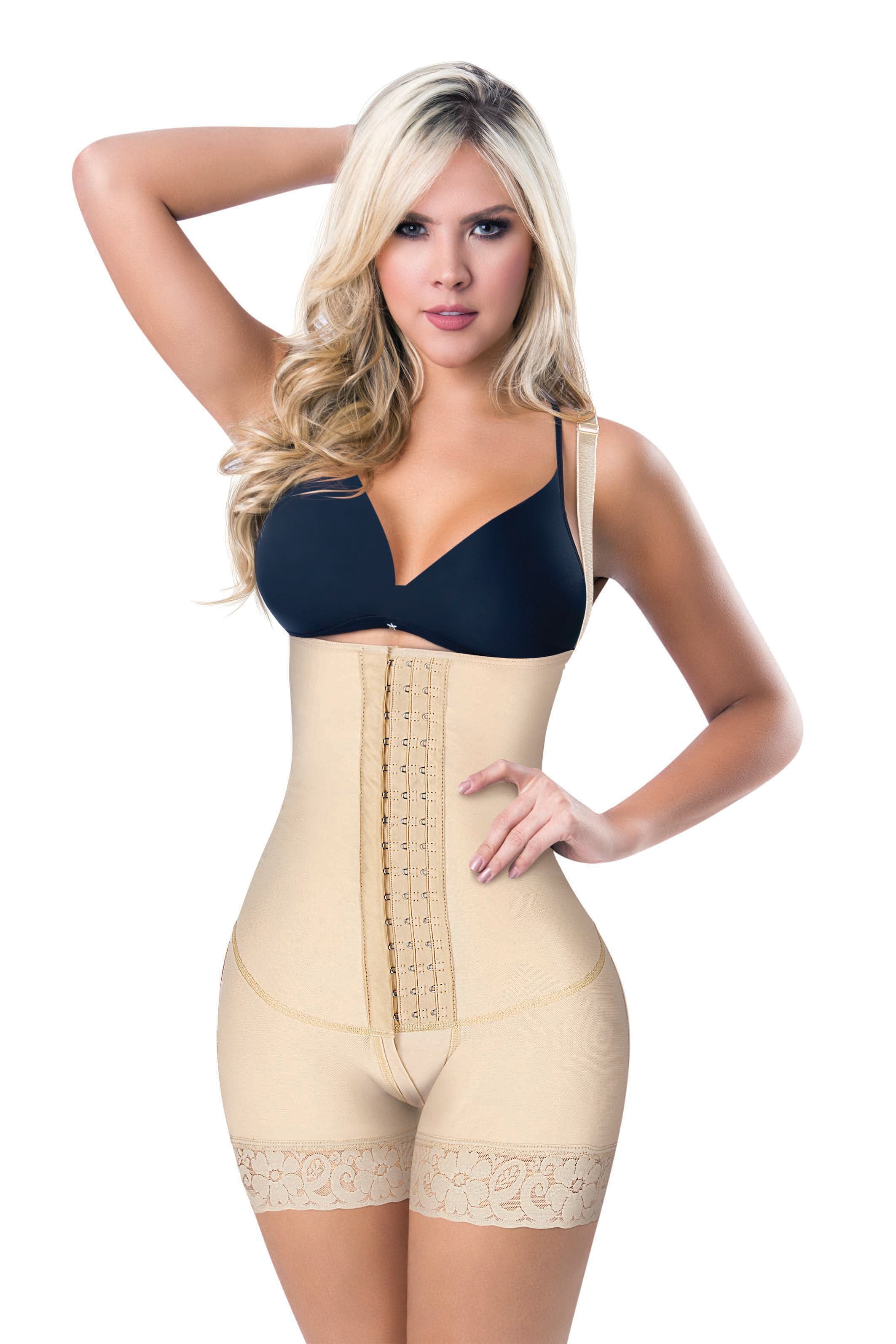 Why Use the
Women's Liposuction Collection?
Liposuction aftercare is crucial in getting the results you want. And the Women's Liposuction Collection is your best pick post surgical shapewear when managing the recovery process as follows:
Buy Now
Effective Post Surgery Compression:

Our high-compression usa shapewear applies mechanical pressure to the affected areas. In turn, they minimize swelling and abnormal fluid buildup after liposuction.

Better Blood Circulation & Lymphatic Drainage:

The locally applied pressure increases pulsatile blood flow for faster drainage and healing.

Supportive Seamless Fabric Design:

All our shapewear opts for uniform fabric with minimal seams. The design results in smooth contouring over sensitive areas for better skin retraction. The body-hugging design makes you look your best in any outfit to boost your confidence.

Snug Irritation-free Wear:

Despite the high compression traits, you can wear our shapewear all day without developing bruises, irritation, or itching.

Convenient Style:

The shapewear has convenient closures for a quick bathroom break.

Neutral Colors:

The Women's Liposuction Collection retails in black, cocoa, or beige colors. It remains concealed under your favorite outfit indoors and outdoors.
Do You Need the Women's
Liposuction Collection?
The shapewear in the Women's Liposuction Collection is suitable for you if you are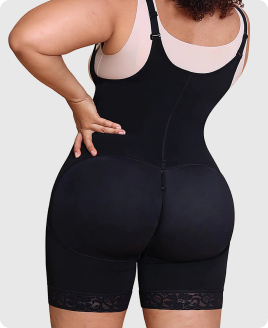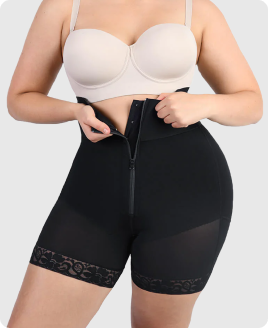 Recovering from a liposuction procedure, reduction surgery, breast augmentation, or any other aesthetic or reconstructive surgery

Searching for a high waist shaper to help you transition from the first to the second stage of your healing process

Looking snug fitting and comfortable shapewear for your body size between extra small (2XS) to extra large (6XL)

In need of stretchy fabric to hug your body, bring out your beautiful contours at the right spots.
When Should You Wear Your Women's Liposuction Collection?
The recovery time varies from a few days to several months after the liposuction procedure. Yet, you can wear our Women's Liposuction Collection to manage any swelling, stay comfortable resume your regular routines in no time.
Then, pick shapewear from the Women's Liposuction Collection suitable for the type and stage of your liposuction. Better still, use it as a compression undergarment at home, in the office, while traveling, or when exercising outdoors.

Supportive Compression
Garments for Specific Post-Liposuction Needs
Get the Women's Liposuction Collection for optimum comfort and support as you heal and actualize your body goals.