Unlike when wearing shapewear was exclusively for women, today, shapewear has become more popular among men in recent years than ever. This sudden surge in interest has been brought about by the fact that shapewear can bring a slimming, flattering fit to the body.
Why Men's Shapewear?
Shapewear provides a smoother silhouette and can accentuate natural curves and create a more toned look. As a result, it can boost your confidence. Men's shapewear is a good option because it addresses specific needs such as:
Shop Now
1. Providing Back Support
Male shapewear provides superior back support by reducing the strain on your lower back, improving posture, reducing the risk of injury, and enhancing the body's natural shape.

2. Abdominal Compression
Men's shapewear provides abdominal compression. This helps slim the waistline and flatten the stomach, providing you with the best appearance.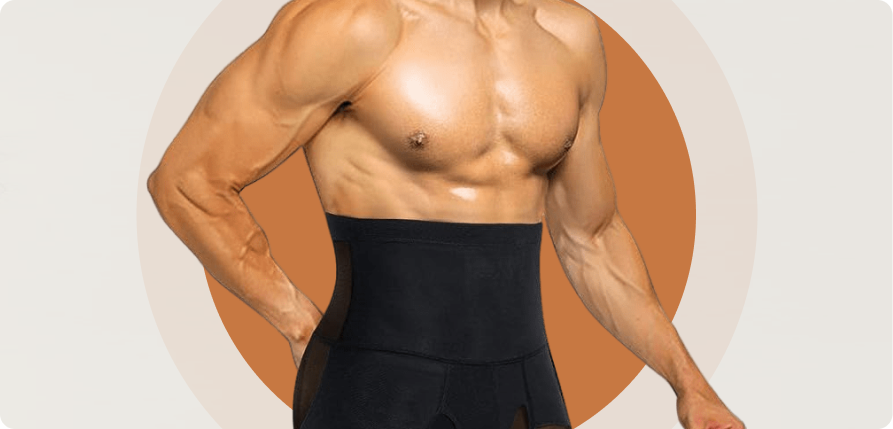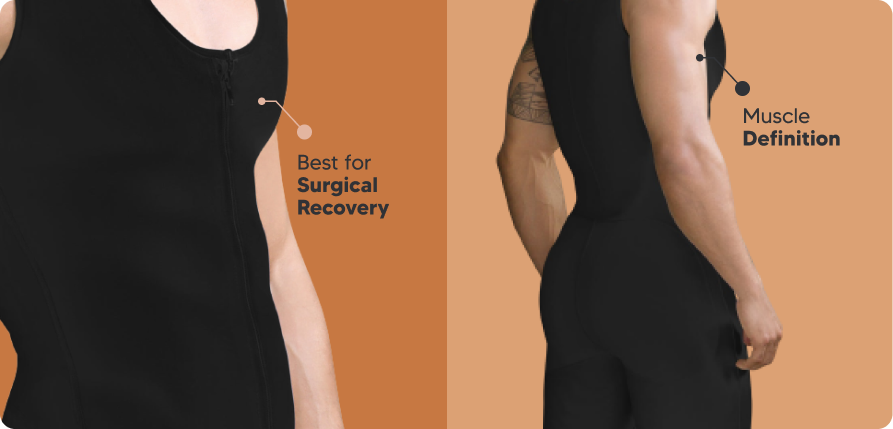 3. Post-surgical Recovery
Post-surgical shapewear provides support and comfort after surgery, liposuction, and more. This is done by providing extra compression to support the body, preventing bruising and reducing the scar size.
4. Muscle Definition
Male shapewear has special stitches and design panels that enhance male muscle definition.
5. Butt Enhancement
Gone are the days when butt enhancement was perceived as a lady's thing. Nowadays, it's a thing done by both genders. Male shapewear enhances your butt by shaping, lifting, and defining your buttocks, leaving you with accentuated assets. The primary purpose of wearing men's shapewear is to provide you with an enhanced body appearance, a flattering silhouette, and a more streamlined body size and shape.
When Can You wear Men's Shapewear?
Anyone can wear men's shapewear. Their vast range of designs allows them to be used by different people for different reasons, such as special occasions, sports, etc. Let's discuss some of the particular reasons one can use shapewear.
Everyday use
This shapewear is made from breathable fabric, providing support and compression throughout the day.

Special Occasion
This shapewear gives you an accentuated shape by applying compression to your outfit.

Medical Reasons
Shapewear helps in the post-operation healing process by providing compression and support to injured areas.

Performance Enhancement
Shapewear helps people in the gym and in athletics optimize their performance by improving blood circulation.

Body Shaping
The compression that comes with wearing male body shapers helps streamline the body.

Fashion Versatility
Men's shapers make people feel less self-conscious by wearing clothing that fits them well.

While it is your decision to choose from a vast collection of shapewear for men, it is essential to choose the right size and fit, ensuring you remain comfortable and flexible at all times.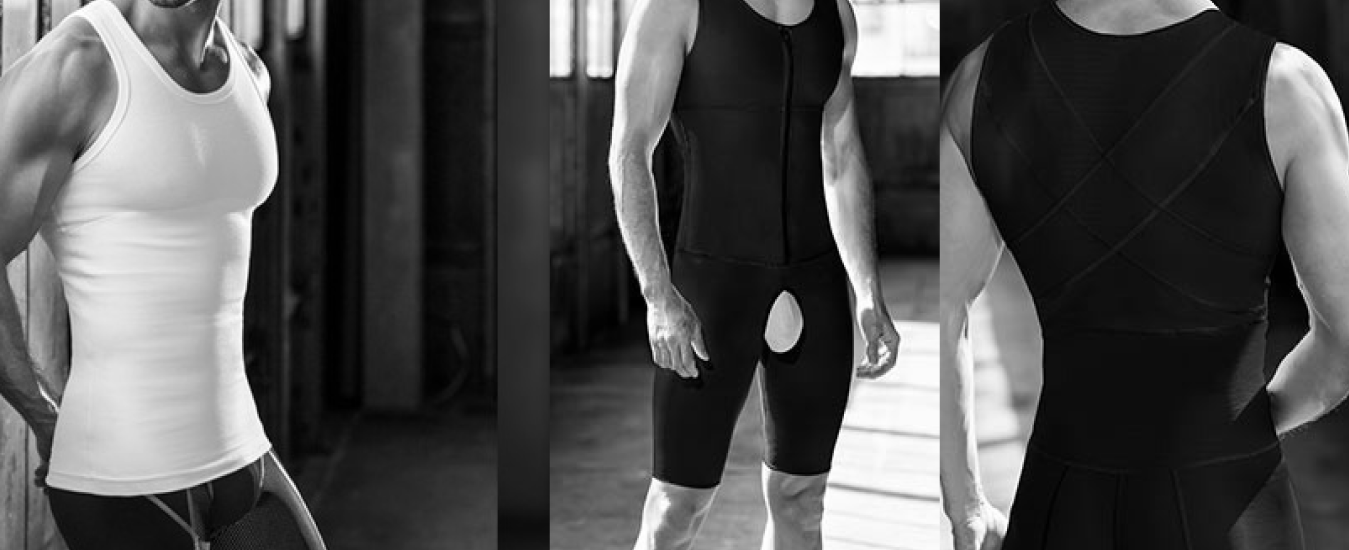 Boost your confidence and enhance your appearance.
Perfect Shape provides you with the best men's shapewear, ranging from Post surgery shapewear for men, compression undershirts, full body shapers, and fajitas, among other body shapers.