Welcome to our exclusive face lift shapewear collection, where beauty meets innovation. This collection is designed to empower you with the confidence and comfort you deserve. Our facial surgery collection is more than just USA shapewear; it's a transformative experience tailored to enhance your natural beauty and support your post-surgery journey.
Redefine Elegance Through Our Facial Surgery Collection
Do you want to recover in style from a surgical procedure, lift and tone specific areas, or simply enhance your overall appearance? Our collection is here to help you. You will enjoy an array of advantages, such as:
Comfortable Compression:

Enjoy a compression garment with medical-grade support that aids in reducing swelling and ensuring a smooth recovery process.
Post-Surgical Support

: Specifically crafted from soft, lightweight, and breathable fabric, this collection is ideal for post-operative needs. Count on our facial surgery collection for support during your recovery journey.
Tailored Fit: Our facial surgery collection comes in various sizes and coverage options so that you can find the right style for your needs. You will experience a perfect fit with our post-Op shapewear to ensure comfort without compromising style.


Versatile Styles

: You can attend a special event or embrace your everyday routine with our collection. It is designed to suit just any occasion.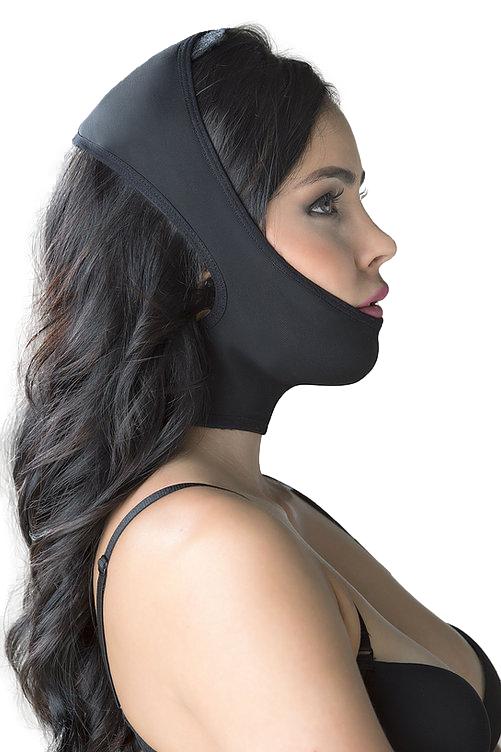 Who Can Use
Facial Surgery Shapewear?
Our facial surgery shapewear collection is a versatile solution suitable for various individuals and scenarios:
Shop Now
Post-Surgery Allies

: If you've undergone a facial surgical procedure, our shapewear provides the neck and chin tightening as well as gentle compression needed for optimal healing and recovery.
Aging Gracefully

: Combat the signs of aging with our chin lift and compression garments. They provide extra support to help you maintain your youthful appearance.
Confidence Seekers

: Boost your confidence by highlighting your best features. Our collection is perfect for anyone looking to accentuate their natural beauty.
Sculpting Enthusiasts: If you're passionate about achieving a defined jawline and contoured features, our collection offers the neck lift and chin lift support you need to enhance your efforts.


Moments That Matter

: Attend weddings or job interviews with confidence. Our shapewear ensures you look and feel your best during life's most important moments.
When Should Your Wear Facial Surgery Shapewear?
Our Post-Op Shapewear is designed to integrate into your lifestyle seamlessly. Our collection comes in handy in different scenarios: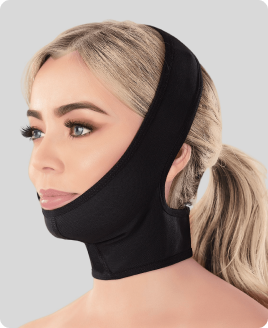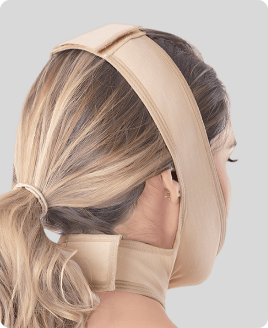 Daily Confidence Boost

: Start your day with a confidence boost by incorporating our shapewear into your daily routine.
Work It

: Whether you're leading a meeting or clocking in at the office, our shapewear provides the under-chin lifting and support you need to conquer your day's workload.
Special Occasions

: From elegant dinners to social gatherings, our shapewear collection elevates your look, thanks to the amazing chin compression capabilities.
Post-Surgical Comfort: Our post surgical shapewear offers soothing compression during your recovery journey, helping you heal while feeling your best.


Gym Ready

: If you need extra support during your workout sessions, our shapewear collection features a top-notch chin strap to help you achieve your fitness goals while maintaining comfort.

Unveil the New You
With Facial Surgery Shapewear
At Perfect Shape, we understand that your journey toward self-improvement is personal. Our facial surgery collection embraces your uniqueness, empowers your confidence, and elevates your natural beauty. Explore our facial surgery collection and experience the transformative power of shapewear.