Tone your waistline without squats or surgery with our high-compression butt lifts
Made in Colombia, our butt lift products are made from robust Power-net material to compress the tummy and lift the butt. Our butt lift aims to provide a perfect shape and sculpted figure and complement any outfit. Additionally, the butt lift has a no-slip technology to keep it in place even when you are most active. If you are worried about friction, our butt lift products cover the thighs to reduce chafing. Unlike other butt lifts that are difficult to use in the bathroom, ours are designed with your convenience in mind and are bathroom friendly.
Amazing Reasons You Got to Have a Butt Lift In Your Closet
Enhance Your Appearance

: Shaper shorts enhance your appearance by lifting the rear and giving a toned appearance. Improve your appearance and how your clothes fit with our usa shapewear and fajas.

Boost Your Confidence

: Our butt lift shapewear boosts your confidence by toning your body and smoothing bumps. Powernet waistband that flattens the tummy and makes you confident in any outfit.

Correct Your Posture

: The compression of butt lift shapewear lifts the rear and aligns the spine keeping your body in great posture. The girdle supports the waist, hips, thighs, and entire abdomen and can help with posture.
Relieves Pain

: Shapewear not only tones your body, but it also helps with pain relief for post-surgical patients. It offers a butt lift and is ideal for postpartum and post-surgical users.

They are Versatile

: Butt lift wear is designed to adapt to different outfits and occasions. For example, high waist tummy butt lift shorts look great in jeans, skirts, dresses, etc.

They Motivate You to Stay Fit

: Butt lift shapewear enhances and inspires users to work on their fitness goals. Shapewear results remind you of the potential you can achieve through exercise.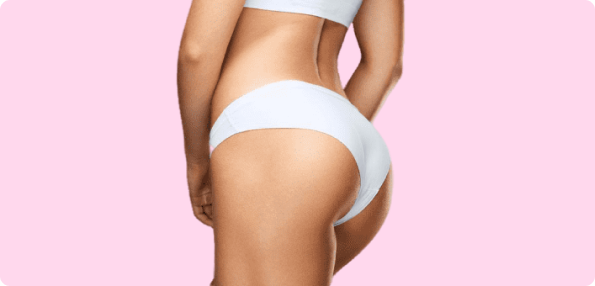 Situations Ideal for Butt Lift Use
You need a high waist bodysuit fajas to lift your bottom if you are conscious that it is flat. Sagging and flat behinds can limit the outfits you love, but butt lifts offer a round appearance.
Our postpartum shapewear compresses and supports your abdomen and hips, reducing swelling and discomfort. Use the 3097 strapless high compression girdle with hooks to flatten your tummy and lift your butt to create a voluptuous figure.
Butt lift enhances both your appearance and posture. Wearing butt lift shapewear that covers your entire torso compresses your body in a tight position, promoting good posture. This results in better sitting habits and alignment even when not wearing the shapewear.
If you have a special event or photo shoot and want to look your best, butt lift shapewear is perfect. The shapewear offers results without surgical procedures or exercise.
Fitness enthusiasts using shapewear that compresses your body teach it to maintain their dream shape. Regular use of shapewear emphasizes the results of using a butt lift, especially when combined with a healthy diet and lifestyle.
When is it Appropriate to Wear Our Shapewear?
Our butt lifter shapewear is versatile and ideal for everyday use. You can choose our shapewear when going for dinner or during a wedding for that enhanced look.
You can also use the shapewear when attending a job interview to give you confidence. Enhance your curves with shapewear that brings out a voluptuous figure in you.You can wear the shaper shorts on any occasion as they are comfortable and have a bathroom-friendly design.
Regular use of shapewear when exercising emphasizes the results of using a butt lift. Exercising in a butt lift shapewear encourages your body to become more toned.Additionally, if you sit for long hours and are concerned about your posture, using butt lift shapewear will enhance your posture.Unleash your dream shape with our butt lift shapewear and feel good in your body.