It is common to hear women and even athletes talk about how they want to slim their arms. But do you know the best guardian for achieving that dream arm? Let us introduce you to a collection of arm-shaper sleeves that help you reduce arm fat and get the exact shape of arms that you desire. These arm shapers are more than just fashion; our arm lift collection presents arm shapewear tailored to your needs, whether you want to slim your arms or build up muscle in the upper arms.
Upsidesof Arm-Shaping Sleeves
Most arm shaper sleeves are made from Lycra or spandex material that can help temporarily slim arms and give them the desired shape by compressing the skin while providing support. Here are some benefits of arm shapewear.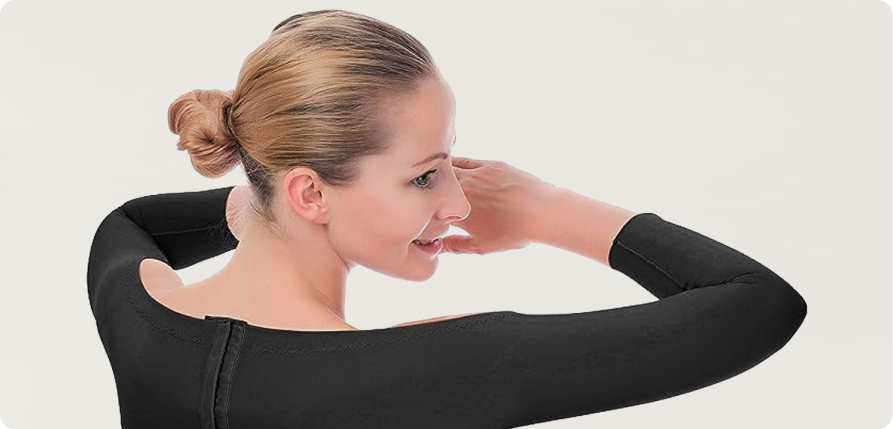 Reduces Arm fat - With our arm lift compression sleeves, you can easily sculpt unsightly arms. The two-pair slimming arm shaper reduces arm fat, especially when you want to control your weight.
Confidence Booster - Feel empowered and fabulous with arms that look their best by embracing upper arm shapewear. They give you a flawless arm contour, creating a smooth and toned silhouette.
Comfort and Flexibility - Most of our upper arm shapewear and arm shaper sleeves, including Fajas and arm shaping sleeves, are designed with premium materials that allow you to move freely and confidently.
Versatile designs - Our collection allows you to embrace seamless outfits. The arm shapewear covers your forearm, extends over your elbow, and provides cuffs above your bicep for a perfect fit under any attire.
Arm Recovery - our arm-shaping sleeves are more than just fashion wear. They are ideal for post-surgery or arm-related procedures. For example, our Fajas can help you recover from the process with gentle compression and support.
Targeted Compression - if you are an athlete looking for extra support or dealing with muscle soreness, our arm lift compression sleeves could be the game changer. They have targeted compression that helps reduce arm flab while offering support and comfort.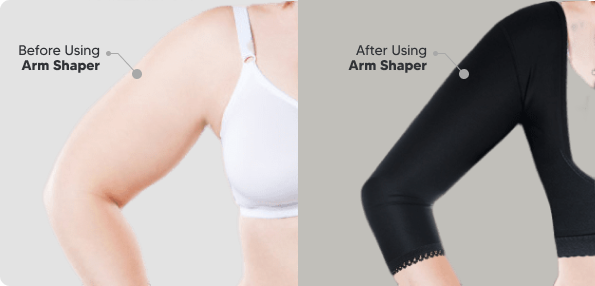 Perfect Audience for Our ArmCollection
Here is an example of the perfect audience to utilize or collect arm-shaper sleeves and arm slimming shapewear.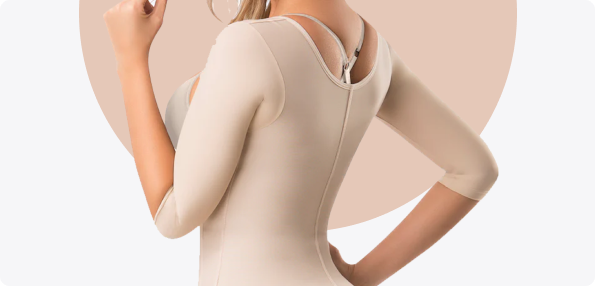 Athletes - Our arm-shaping sleeves protect against UV rays and help prevent injury. You will feel relief from sore arms when you use our upper arm shapewear.
Post-Surgery Recovery - Our collection of Fajas and arm shaper sleeves helps heal if you've undergone arm-related procedures. They provide comfort and support during recovery.
Fitness Enthusiast - Enhance your gym sessions with our arm-shaping sleeves, offering support and muscle stabilization during workouts.
Fashionistas - If you are a fashion-forward individual, our arm lift shapewear is a style game changer. They allow you to rock any outfit confidently and comfortably, knowing you have the perfect arm-shaping solution for any look.
Professionals - Do you know that our arm slimming shapewear is even made for official occasions? The arm shapewear creates a polished and put-together appearance, giving you the confidence to excel in your career.
Postpartum Mothers - Help the mother transform her flabby arm while embracing the post-baby body. They provide gentle support and help you feel; comfortable and confident.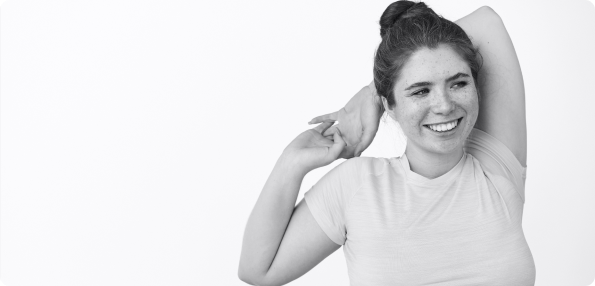 When Can You Wear Our Arm Shaping Sleeves
These are some examples of when you can wear arm shaping sleeves:
Art and Cultural Exhibition - Attend art galleries with grace and elegance wearing our arm shapewear that compliments your sophisticated taste.
Yoga Retreats - Our arm lift compression sleeves provide gentle support that helps you focus on inner peace.
Workout Routine - Whether it's a dance class, routine workout, or pilates, our arm lift compression sleeves help you focus on your fitness routine without discomfort.
Fitness Marathons - Whether on a charity run or a marathon, our arm shapewear, like a slimming arm shaper, can be your reliable partner. They offer support and comfort throughout your journey.
During the Brachioplasty Journey - On your way towards treating sagging underarms and reducing extra skin, our arm lift compression sleeves for arm lift surgery are the best.
Recovering From Injury - Our Fajas help you journey toward healing your skin by keeping your body fueled and thriving.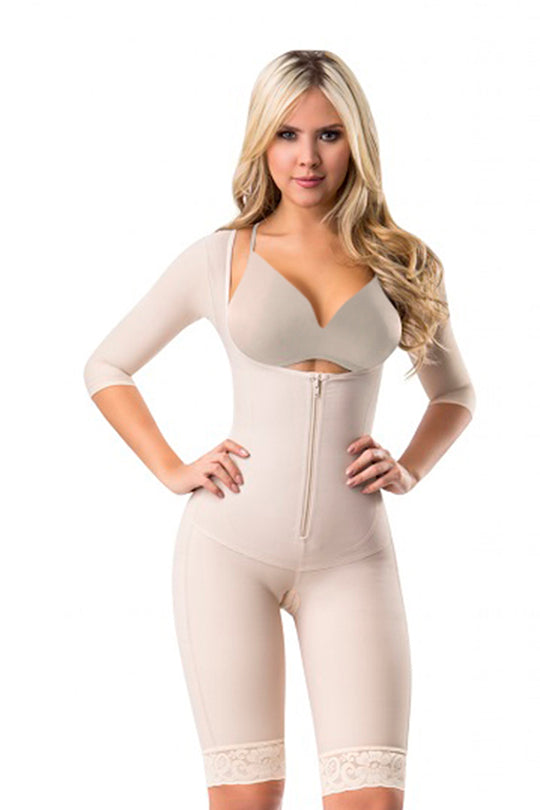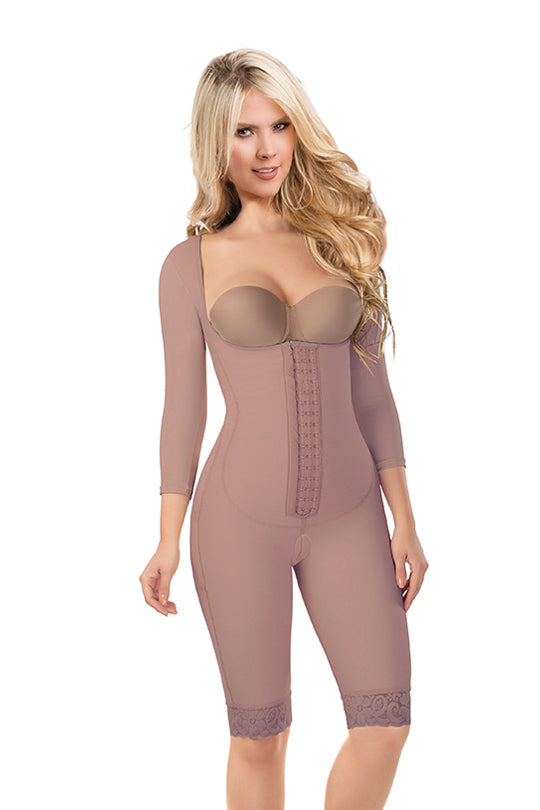 Empower Your Arms
Embrace Your Confidence
Our Arm Lift Collection introduces you to a world of sculpted elegance. You get to experience exuding beauty and grace while getting the perfect solution for your arm-shaping needs with a slimming arm shaper.
Shop Now