Shapewear: The New Way to Enhance Your Everyday Look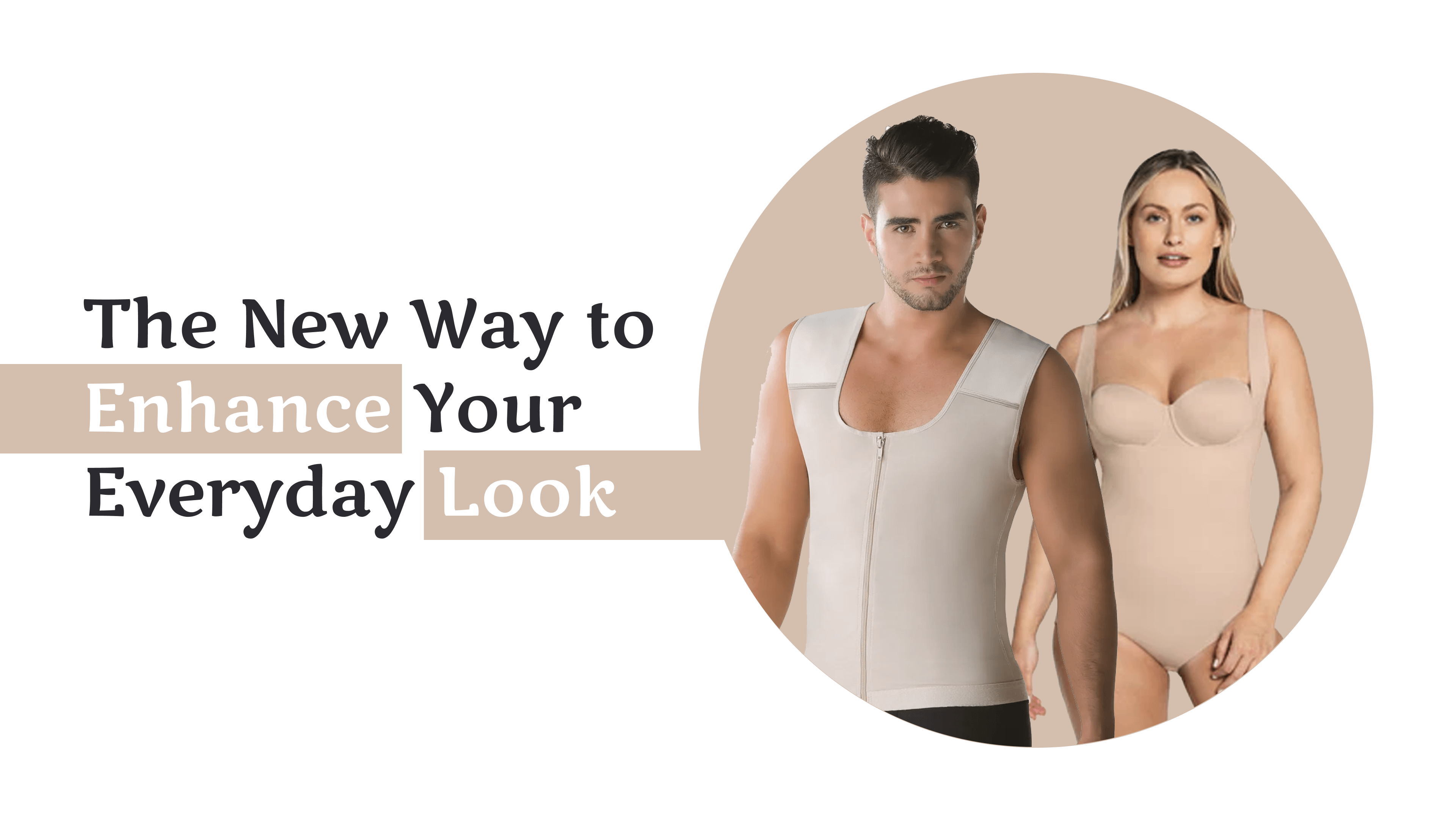 Every person needs an elegant, gorgeous look that boosts their self-esteem. One of the ways to achieve such a look is by wearing seamless shapewear, which enhances your body shape and allows you to look cute in any kind of clothing.
But can you use shapewear every day to enhance your look? Even though most people prefer wearing shapewear for special occasions or post-surgery to get the desired body, you can make it a wardrobe essential. Body shapewear is available in different types that help support or compress different trouble spots.
This guide elaborates on why you should wear shapewear to enhance your everyday look.
Reasons Why You Can Wear Shapewear Daily to Enhance Your Everyday Look
There is more to wearing shapewear undergarments than getting the desired shape. The main reasons why shapewear should be part of your daily wardrobe include:
Shapewear is Comfortable
 In your desire to look good after putting on shapewear, discomfort should never be part of it. After choosing the best, most comfortable shapewear with the right fabric, you will remain happy. Various types of shapewear come in flexible, wicking, and breathable fabrics that can leave you comfortable all day.
The flexible shapewear can expand freely depending on your body posture, not squeezing any body part. Additionally, you won't sweat when wearing our comfortable shapewear. Instead, it can wick away the sweat, leaving you dry and comfortable all day.
Seamless shapewear also leaves you comfortable without worrying about it showing under your dress. Visible panty lines can be embarrassing when wearing tight clothes and can leave people talking negatively about you. But with seamless shapewear shorts or panties, you're sorted.
And since shapewear can also enable you to support or compress loose areas and firm your butt, it can make you comfortable regardless of the type of cloth you're wearing. So you can wear yours daily, just as most celebrities do, and remain comfortable.
Versatility
Moreover, body contour shapewear is available in different styles, shapes, and sizes.
Shapewear Styles
Depending on your choice, you can go for shaper shorts, panties, sport shaper, or latex shaper. The posture trainers, zipped-up waist shaper, and training belt can also help you achieve your body goals.
You can opt for high-waist shaper shorts or panties if your trouble spot is around the tummy. However, the low-waist ones can help you butt lift. But if you want shapewear to do a lot of sculpting around the midsection, go for one that can lock the tummy and hips.
Also, some shapewear undergarments can lock your arms, thighs, and back (full body shapers). Meaning, all the trouble spots in various individuals are covered.
Shapewear Fabric
The best thing about our shapewear that enables you to wear it daily is that it is available in various fabrics. There are those made of nylon and spandex, which are ideal for those in cold areas as they can help retain the body's heat.
Others consist of cotton and microfiber, breathable materials that can absorb moisture when sweating. Microfiber prevents the body from releasing bad odors. But you can also find blended fabrics for shapewear.
Pay much attention to the shapewear fabric, as this determines how comfortable you'll be wearing it. The material should be smooth and flexible so that no one notices it easily under clothing.
Control Levels
You can also get shapewear with different control levels. The light control shapewear is ideal if you want to smooth your body. However, medium control brings out your curve, while firm control gives the best posture ever.
Flexibility
Shaping undergarments are also flexible. Because of their stretchy nature, you can bend, fold, or adjust the hook or zipper when you're uncomfortable. Remember, there is a time when shapewear seems to be a size smaller, squeezing your trouble spot.
Sometimes it can be too tight, especially after overeating, affecting your body's blood flow. For example, if you're uncomfortable with your high-waist posture trainer, you can simply unhook it and adjust it to a more comfortable size.
Slimming Benefits
Everyday shapewear can also help you hide unwanted fat and become slimmer if you make it your daily wear. Get the right size and style to help you with your trouble spots. It does this by compressing and smoothing out subcutaneous fat on the hips, stomach, or thighs.
Body shapewear can also help you lose fat if you work out while wearing it. This is possible because the shapewear aids in waste removal as it increases blood flow, facilitating the transportation of waste, oxygen, and nutrients.
Body contour shapewear can enable you to wear smaller clothing while dieting to attain the desired size easily. Some of the fabric the shaping undergarments are made of also promotes weight loss.
For example, lycra or silicone shapewear creates friction on the trouble spots, making them sweat when you're moving around. When coupled with exercise, this can help you cut weight in the desired areas.
What Our Shapewear Does to Individuals that Enhance Their Everyday Look
You should not hesitate to buy our shapewear because it's a good self-esteem booster. If you wear body contour shapewear, it changes your outward appearance, making you comfortable in your skin. You can interact freely with your peers as your new shapes make you beautiful and admirable.
This results in a confident person who can do positive things in life. With such an attitude, starting your weight loss journey to get the body you desire is easier. Your new body may inspire you to eat healthy, lose fat, and be more confident.
Tips to Enable You to Enhance Your Everyday Look with Shapewear
If you want to wear everyday shapewear and get the desired body posture and shape, ensure you:
Choose the right size and shape that will fit and leave you comfortable all day. You can buy adjustable shapewear for more comfort and flexibility.

Carefully select the fabric depending on your location. Some areas require breathable shapewear, while others need one that can retain heat. The shapewear fabric can also make you slimmer or more uncomfortable. So have basic knowledge of each material.

Use your trouble spots to select the right shape and style. A shapewear for tucking in your tummy only and one for supporting the thighs and tummy differ. So select one that will meet your goals.
Get the Best Most Comfortable Shapewear
Boost your confidence by wearing our comfortable everyday shapewear that smooths the bumps and lumps on your body. Our shapewear also has slimming benefits and is not only for special occasions or post-surgery.
You can wear them daily with any clothing and maintain the desired body shape. The versatile body shapewear is available in different sizes, styles, shapes, and fabrics. Get your California body shapers and walk head high, knowing all your body fat is in the right area, and remain comfortable all day. 
---