Mens Shapewear: The New Trend in Men's Clothing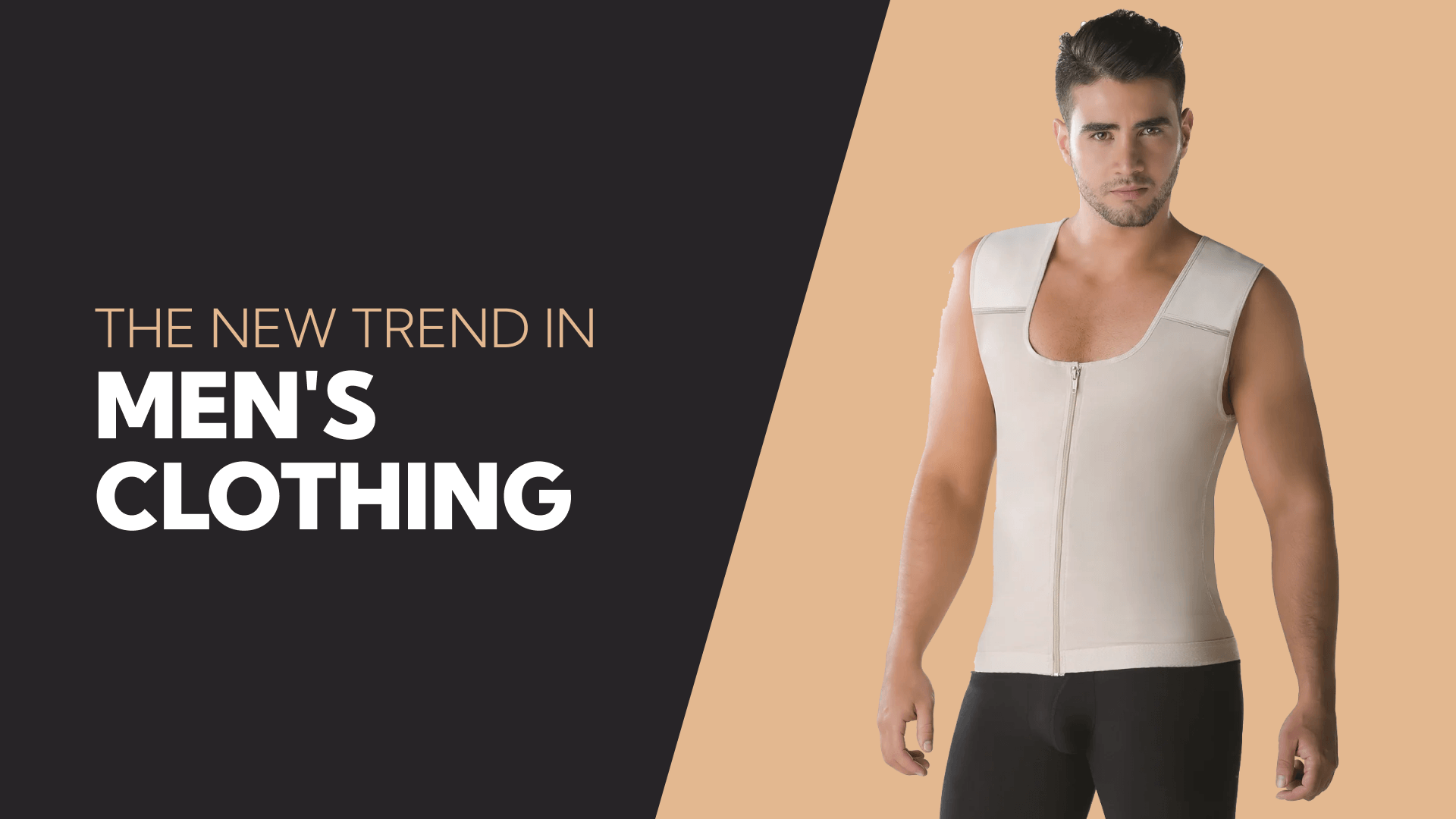 So many people think of shapewear as being just for women, but did you know that wearing a waist trainer for men has become increasingly popular in recent years? Nowadays many public figures wear a full body shaper for red carpet events, while other men choose to wear shapewear to the gym or in their everyday life. Not only do these body contouring garments give you a boost in confidence but they also help keep you looking trim and toned at all times.
In this article, we'll discover all of the incredible benefits of shapewear for men, why these body contouring garments are trending, how to choose the right fit for you, and which is the best men shapewear on the market.
What is Men Shapewear?
Men's shapewear is a type of clothing designed to improve the shape and figure of men. This includes items such as vests, shorts, a full body shaper, and waist trainer for men that are designed to help slim down the waistline, flatten out the abdomen area, provide support for your spine, and even make you sweat more during workouts.
The Benefits of Shapewear for Men
Are you considering trying out men's shapewear? Then you're in luck! These body contouring garments provide numerous benefits to help you look and feel your best. One of the most significant advantages of men's shapewear is that it can slim down your waistline, flatten out your abdomen area, and give you a sleeker silhouette overall. This helps make all kinds of clothing fit better and gives you a boost in confidence when you step out into public.
In addition to the obvious aesthetic benefits, men's shapewear also provides extra support for your spine. Many styles feature compression technology that helps take some of the pressure off your back while standing up straight, leading to fewer aches throughout the day. It also encourages better posture overall so that you look even slimmer in whatever outfit you happen to be wearing at any given time.
Whether you're running or working out at the gym, men's shapewear can also help with weight loss by promoting increased sweating during physical activities. The sweat produced by wearing these body contouring garments helps eliminate toxins from your body while simultaneously burning fat cells away from areas like the stomach or hips where they tend to accumulate over time. So not only does wearing men shapewear make clothes fit better, but it can actually contribute directly towards helping you stay active and maintain a healthy figure all year round!
Lastly, these garments are also a great option if you've recently had a procedure like liposuction (or plan to!). Post-surgery shapewear for men can help reduce swelling, minimize discomfort, and lead to a faster recovery overall post-lipo.
So whether you're cutting weight or simply looking for a cinched waist, shapewear for men is a must-buy!
Choosing the Right Shapewear
When it comes to finding the right shapewear, choosing the right fit is key. It's important to measure your waist, hips, and legs, before shopping for a men shaper. If the item is too tight or loose, it won't provide the results you are looking for and can be uncomfortable to wear.
Choosing fabric is also an essential factor when selecting shapewear since different fabrics have different purposes. Look for shapewear that is both stretchy and breathable. The best men shapewear will also have moisture-wicking properties to reduce sweat buildup during workouts.
Lastly, knowing the specific benefits provided by each type of shapewear is crucial when trying to choose the right fit for you. Vests typically focus on slimming down waistlines while briefs tend towards flattening out the thighs and glutes. Full-body pieces cover both the torso and legs, offering more comprehensive fat loss and toning!
What are the Best Men Shapewear Types?
At Perfect Shape, our collection of men shapewear is designed to be highly effective with an air of masculinity. Our products are a great way to look and feel your best as a man while achieving an aesthetically pleasing silhouette. Wearing a full body shaper or a waist trainer for men can boost your confidence and help you carry yourself with pride knowing that you look good no matter what activity you're doing or what you're wearing. And the best part is, nobody even has to know you're wearing it — unless you want them to, that is!
Our Men's Slimming Body Shaper Vest with Zipper is a type of shapewear designed to slim down the waistline and flatten out the abdomen area. It comes in sizes XS to 5XL, providing extra support to the midsection while wearing any kind of clothing. The built-in compression technology helps improve posture, ensuring that you look slimmer in whatever you're wearing. If you're working out or playing sports, you'll sweat more and eliminate more toxins from your body while fat cells are burned away from your midsection.
If you're looking for a more complex option, our Men's Full Body Shaper provides full coverage for your torso and thighs. This particular style is made from two layers of Powernet fabric compress, which ensures you sweat out toxins and burn fat whether you're in the gym or running errands! Its snug fit helps sculpt your body into an attractive X shape both temporarily and in the long term with daily use.
Ready to Try Men Shapewear for Yourself? Visit Perfect Shape Today!
Now that you know why shapewear has become increasingly popular among the male population. These body contouring garments can help slim down your waistline and flatten out your abdomen area keeping your waist cinched and posture upright. By wearing a men shapewear you can reap all of the benefits that women have long been getting from shapers while promoting a healthier, leaner, and more masculine figure the more often you wear it. All of these factors combined make men's shapewear an excellent choice for anyone looking to achieve their ideal body and boost their confidence from within.
If you're ready to take advantage of all that shapewear has to offer, then visit Perfect Shape today! We have several styles and sizing options available so you can find just the right match for your size or body type. Our team is always here to answer any questions you might have and provide helpful advice when needed – so don't hesitate to reach out. If you're ready to transform your physique — and skyrocket your confidence level — then shop our collection now and enjoy all the benefits that come with wearing quality men shapewear!
---