Halloween Costume Ideas and a Spooky 10% Good Deal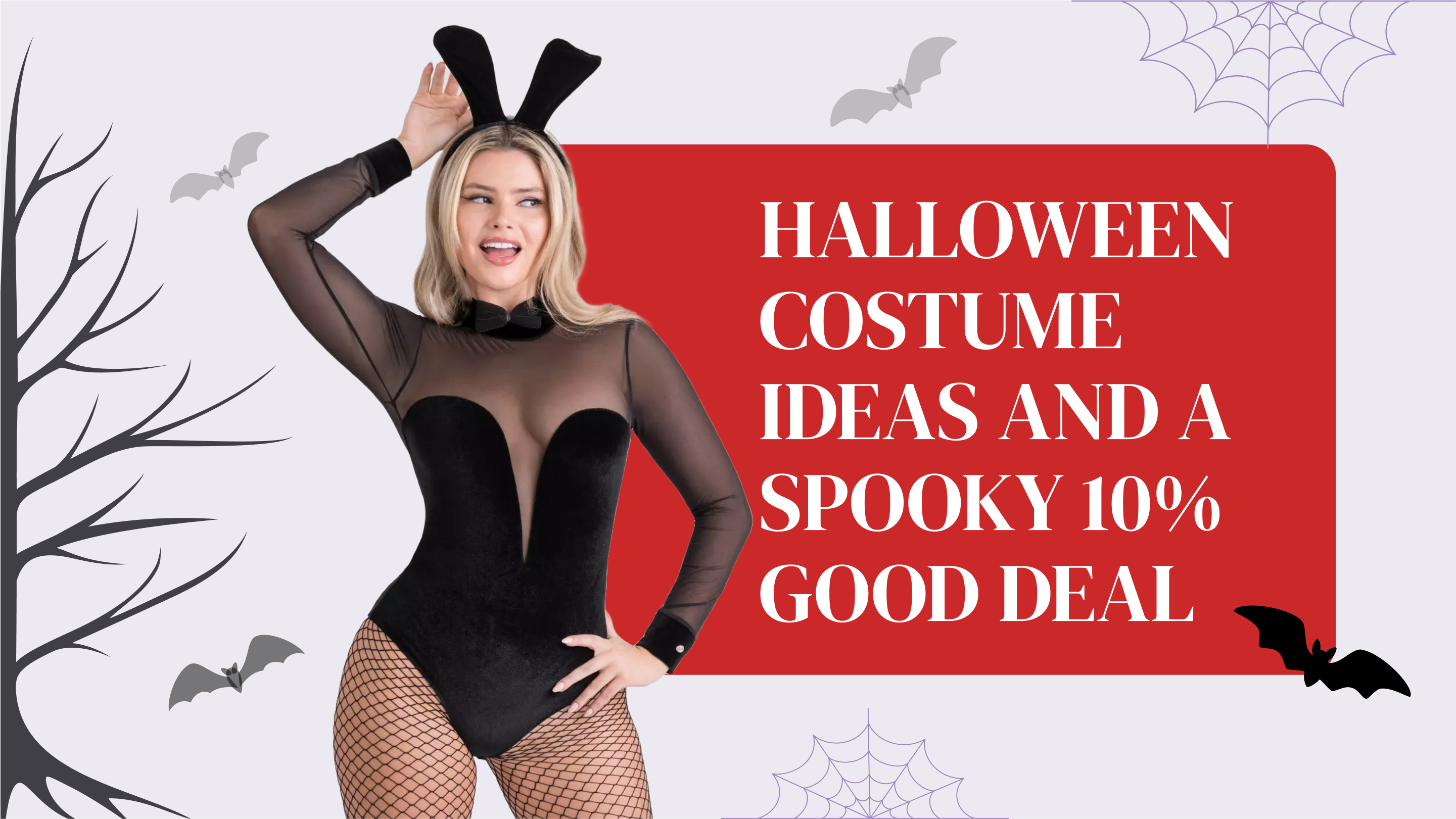 Halloween is just around the corner, and everyone is excited for spooky celebrations. It is that time of year when we gear up for ghostly costumes, goblins and all things creepy. If you are looking for the Halloween costume this year, no need to go anywhere! In this blog, we will share some popular Halloween costume ideas and a special discount offers on our shapewears. Whether you are planning to dress up as a classic movie character or try something unique, shapewear makes your Halloween look more appealing by providing compression and confidence-boosting support.
Popular Halloween Costumes for 2023
Every year, new Halloween costume trends emerge but classic witches, vampires, and skeletons remain popular choices. Let's take a look at this year's Halloween trends.

Barbie
After Barbie's global success at the box office, you can expect to see many Barbies at your local Halloween gathering. With Barbie ruling as the most-searched Halloween costume of the year, your options are endless! Whether you opt for the Western Barbie look or go for a more skating or Weird Barbie to match your vibe. For that extra touch of elegance and perfect fit, consider enhancing your Barbie outfit with shapewear. Our body shapewear options for your Barbie outfit include Butt Lifters, Brest Pasties and Tapes, Bodysuits, Shaper shorts and Waist Trainers At this year's Halloween event, be the life-sized Barbie who steals the show!
 Oppenheimer
The film's beautifully recreated period dress, rooted in the 1940s and 1950s, has served as a unique source of inspiration for costume enthusiasts. Costumes like characters from the film 'Oppenheimer' allows you to experience the blend of vintage clothing with classic suits, fedora hats, and retro eyewear taking center stage. You can wear Waist Trainers, High waist shorts or Bodysuits to give your vintage attire a more sophisticated look.
Skeleton
Skeleton costumes are a popular choice for Halloween and have a timeless appeal. This legendary costume crosses gender lines, allowing everyone to express their inner spookiness. You can use shapewear underneath to have more polished appearance. Check our shapewears to be worn with this costume.

Wednesday Addams
With a Wednesday Addams costume, you can add a touch of darkness and mystery. This classic character is timeless, known for her trademark black gown with a white collar. Wear a Waist Trainer or any other body shapewear from our collection to create a breathtaking outline for your Wednesday Addams costume.
Enhance Your Halloween Look with Shapewear
Now that you have some costume ideas for this year festive, let's explore how body shapewear can take your Halloween look to the next level. Shapewear is designed to support you and enhance your natural body shape. It is an ideal combination for any Halloween costume, making it more spooky and attractive. The following are the primary advantages of wearing shapewear:
Enhanced curves:
Shapewear provides a smoother appearance by compressing the tummy, defining the waist, and offering support where it is needed the most. This improved form can help your outfit fit and look better.
Confidence boost:
Shapewear increases your confidence by giving you more flattering and comfortable fit. When you look beautiful in your costume, you are more likely to have a good time on Halloween and feel confident throughout the festivities.
Comfort:
Some costumes, particularly those featuring tight or revealing body parts, can be difficult to wear for long periods. Shapewear makes the costume more comfortable to wear by distributing pressure evenly across the body
Support: Shapewear provides extra support, especially in costumes with extensive accessories or sophisticated designs. It makes you feel safer and more at ease while wearing your costume.
Discover a Great Selection of Shapewear in Our Web Store
Are you ready to step up your Halloween costume? Look no further than Perfect Shape for a fantastic collection of shapewear to suit your needs. Whether you're looking for Butt Lifters, Brest Pasties and Tapes, Bodysuits, Shaper shorts, Waist Trainers, Men Shapewears, Thigh shapers or tummy shapewears, we have you covered. Browse our selection to discover the perfect body shaper to complement your Halloween costume.
Make the Most of Our Spooky Savings!
Halloween is the ideal time to let your imagination run wild and enjoy the spirit of the season. You will turn heads at any Halloween party with our added boost of shapewear on your costume. Do not forget to avail our 10% Exclusive Discount on all shapewear! This offer is only available for a limited time, so visit our website to find the perfect Faja and complete your Halloween attire. Get ready for a spooktacular Halloween filled with body confidence and spooky savings.
---